As one of the foremost fireplace and BBQ experts, we take pride in every job we complete and every satisfied customer! Our state-of-the-art showroom, staffed by fire experts in Ottawa, Ontario is unparalleled, and the perfect place to start building your dream fireplace. Any questions you have can be answered and a professional's opinion is always available to you throughout the process of your decision, whether it be designing a new fireplace or renovating an existing one.
We complete projects in both Ontario and Quebec, ensuring that our customers get exactly what they want by trusting only our own team of highly skilled professionals to make your dream come true.
The products that we have selected for our one of a kind showroom represent the most advanced technologies and the highest standards of quality and style, that we know will please even the most discerning of tastes. 43 years of experience in the industry has given owner Mike Pilon the knowledge and confidence to be astute in his selection of the lines that are featured in our showroom and that we carry.
Take a look at some photos of our showroom gallery, and if you like what you see, come pay us a visit and experience the Romance in-person.
Outstanding Customer Service
At Romantic Fireplaces and BBQs, customer service has always, and will always, be our number one priority. We're happy to take the time to make sure that our customers get exactly what they are looking for, rather than pushing for the quick sale like so many box stores tend to do. Our expert sales people are ready on the floor of our showroom to answer all your questions, guide you towards the best product for you, and help you in absolutely any way that we can.
We Take Care of You From Start to Finish
We aren't just going to hand you a box of parts and send you off to figure things out of your own. At Romantic Fireplaces and BBQs, we help you with your project from day one, all the way to your project's completion. We manage everything from selection, to design, to custom cabinetry and finishes, to installation. We're with you every step of the way.
Over 43 Years of Expertise in the Field
We offer over four decades of experience in the industry, with knowledge and expertise that will help you find the perfect fit. This experience means that we're able to recommend brands and products that we stand behind, and know will meet even your highest standards. Our sales people have the knowledge to help you solve any problem related to your fireplace or barbecue, and we'll work with you to come to the best possible solution.
Family Owned and Operated
Romantic Fireplaces and BBQs is a family owned business, and we bring that attitude into our day-to-day operations. We develop relationships with our customers and treat them like family, making sure that they get the service and assistance that we would offer to our own.
Quality Brands and Products
We carry the very best lines and products, ensuring that the products going into your home are nothing short of amazing. We take pride in the merchandise we sell, and only offer items that are high quality. Our staff are dedicated to making sure that our customers get the very best, in everything from Barbecues, to Fireplaces, to Rubs and Sauces, to Accessories.
Projects Custom Tailored to Fit
We can make your project exactly what you're looking for! We can customize every element of your design from start to finish, ensuring that you get the style that suits your wants and needs! With our past work in design, we can help you tailor your project in any way that you can imagine!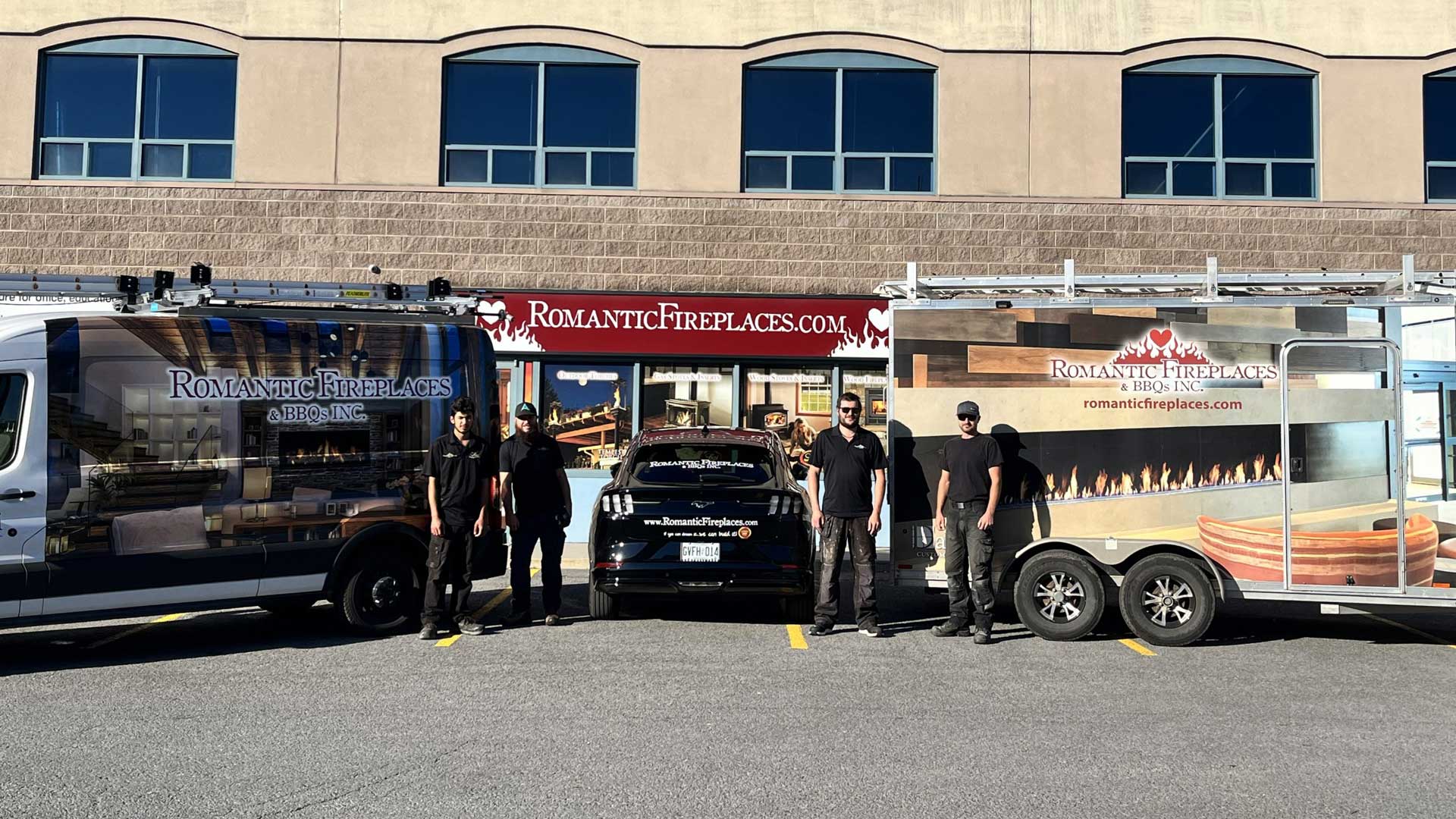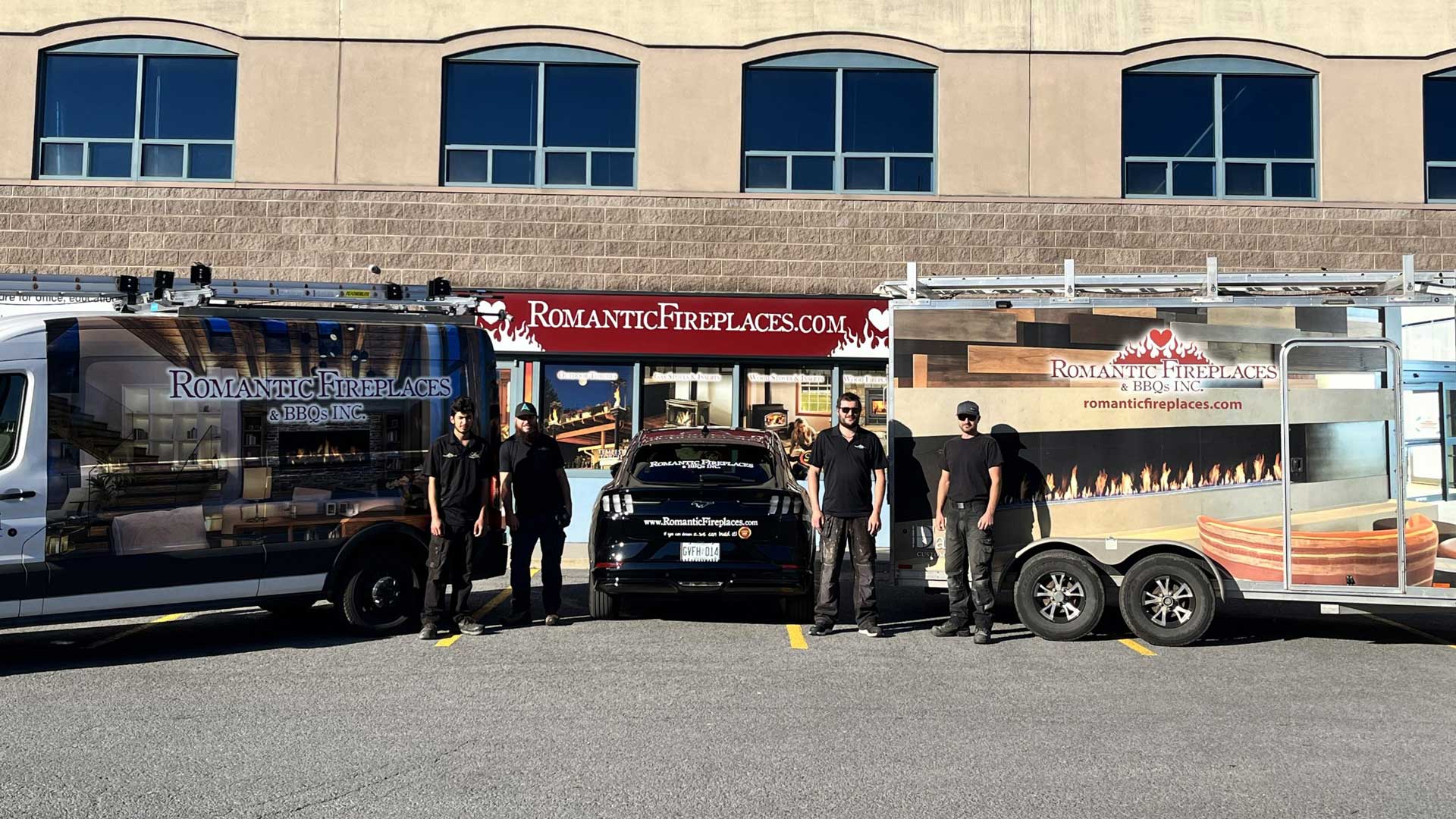 Michael Pilon
President & Owner
Jason Pilon
General Manager
Charles Guevremont
Lead Installer
Gas Technician II, Oil Technician II, Residential Air Conditioning
Murray Bleakney
Installer
Gas Techinician II

Mat MacDonald
Service Technician
Gas Techinician III