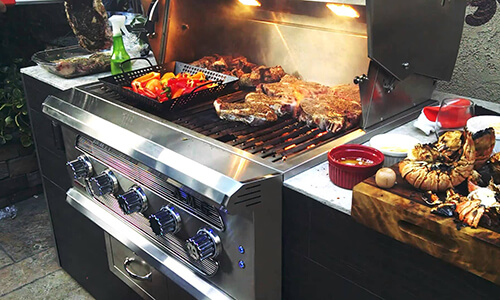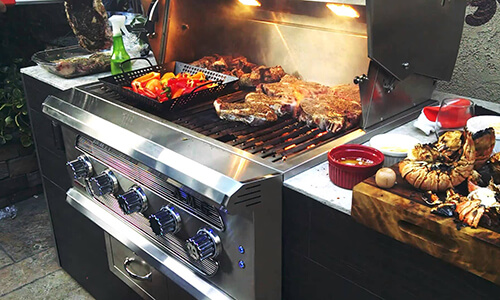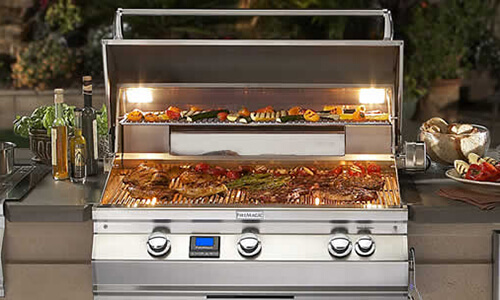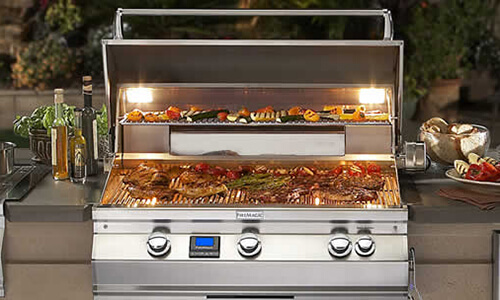 At Romantic Fireplaces and BBQs, we understand that high quality grills make all the difference in your dinner. You spend a lot of money on food, and we want you to make the most of your dollar! High quality food calls for a high quality grill. We sell more than just barbecues, we sell the entire barbecuing experience. We have you covered with everything from grills, to charcoal and pellets, to rubs and sauces. Our barbecues can help you enhance your backyard retreat, bringing your family and friends together for an amazing barbecue experience!
Stop by our showroom and visit our BBQ Cave! We'll help you find the perfect grill and accessories for all of your grilling needs!
Take BBQ to the next level, you'll taste the difference!